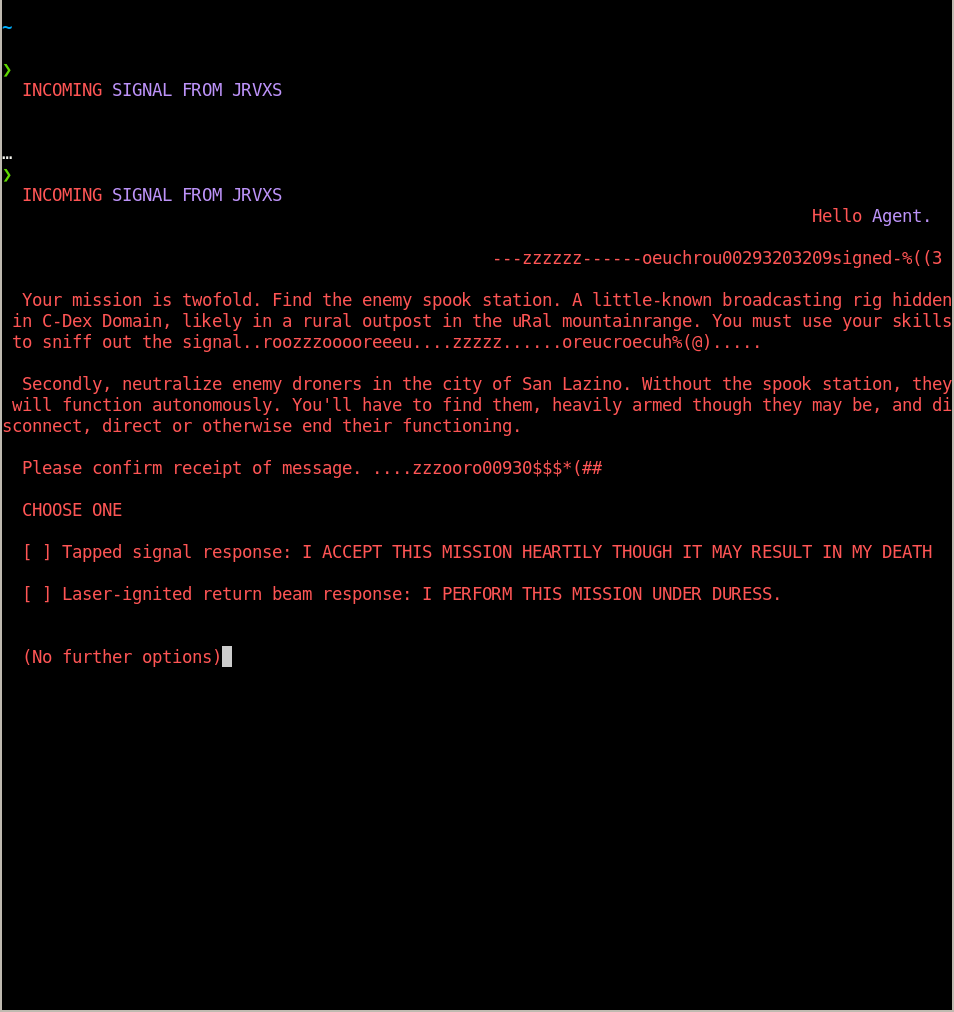 Untitled Spy Radio Game
In the parallel future of 2034 there is a spy radio station you are tasked to find and destroy.

YOU WILL TAKE UP AN IDENTITY IN THE PARALLEL FUTURE

Choose your character.

This is an experimental sci-fi game poem, inspired by folder-poem game Foldscape by Porpentine.

REQUIREMENTS:

Any computer

An Application that can open a text file such as Word, TextEdit, Wordpad, etc

An Application that can play a mp3 file

HOW TO PLAY:
Untitled Spy Radio Station is played in the file system by opening and reading files in any text editor, and navigating through folders. You may occasionally be asked to delete or enter text.
Open text files and read them. You will navigate through folders and files to move forward through the story. When prompted, you can type an X, or delete something, or save a file. When you finish reading each text file, just quit it. You can save if you want. (Note: It is recommended to open the actual text files instead of just reading them in the preview so that you can properly get the layout of the ASCII text). Move through folders, reading and navigating and finding your way. Gameplay is approximately 15 - 20 minutes.

AVOID DRONERS

2015, revisited 2020

Has been tested on Mac and Linux but not Windows.

Download
Download
untitled-spy-radio-game.zip
2 MB